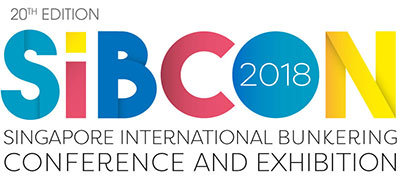 2018 marks the 20th edition of Singapore International Bunkering Conference and Exhibition (SIBCON).  To commemorate this significant milestone for SIBCON, SIBCON's logo has been revamped and refreshed for a modern look to illustrate SIBCON's commitment to be forward looking, deliver cutting edge insights from different sectors of the industry and readiness to embrace the exciting future of the marine fuel industry.
The new SIBCON logo has colour choices based on blue sea hues, with the addition of bold colours to represent the varying range of attendees and subjects covered.  The solid O represents a holistic approach to tackle challenges that the marine fuels industry faces with the adjoining C symbolising the boundless connections and networking opportunities at SIBCON.
The bright colours and modern font signifies the aim to establish SIBCON as an even more vibrant event for the future.  As the marine fuels industry continues to re-invent itself to stay relevant, so shall SIBCON.